Our patron - Jane Charleton
Our patron is Jane Charleton. Who is she, and why does she qualify? Read on....
My love affair with the SCWT began at Crufts, 1975, then held at Olympia, London. I passed by the SCWT ring and went no further. It was love at first sight at these golden scruffy big personality, sensitive terriers.
I took delivery of my first puppy in 1978 as a first wedding anniversary present from my husband and went on to fulfil a burning ambition to show a dog. I was immediately struck by the breed club supporters' helpfulness and encouragement which has never left me. As a complete novice I was guided to her title, winning BCC at Crufts en route. Ch Perlysiau Simmer Dim Miss was soon joined by my second puppy Ch Bacanti Bill Sikes who went on to take multiple SCWTCGB Top SCWT Awards. Winning Best Of Breed at Crufts representing the breed in the Group on the famous green carpet was another dream come true. A judging appointment in Sweden coincidentally found me seated on the plane next to Maureen Holmes of Holmnocks ISCWT. Our intense breed discussions led to a correspondence until her death.
Living in the Shetland Islands made me appreciate the isolation, difficulties and expense of long distance exhibiting and breeding. My love of breeding began with pet mice when I was 6. Boarding school saw me accumulate 18 guinea pigs nurturing an early desire to breed a Champion. However I soon despaired of ever breeding a puppy never mind a Champion dog as I could not get my bitch in whelp. I was unaware in those days of the affects of RD and high COI. Health testing was in its infancy.
Those early disappointments forged my enduring commitment to educate, encourage and support fellow breed enthusiasts. Nothing gives me greater pleasure than to see novices succeed and grow in breed husbandry. To witness one of my puppies become the greatest winning GB SCWT of all time owned and handled by a first time dog owner has been the stuff of dreams.
Currently serving as Chairwoman of the SCWTCGB, plus being an active breeder, exhibitor and Judge, my breed activities absorb most of my waking hours. My enthusiasm for this beautiful breed has not diminished nor the desire to encourage breed knowledge and awareness .
I am greatly honoured and humbled to be invited to be Patron of the Soft-Coated Wheaten Terrier Club f South Australia. I wish the same success to this fledgling club, its founders and membership as enjoyed by the modern day SCWTCGB, currently celebrating 62 years.
May you always place the breed's wider well-being through support and encouragement above and beyond before personal ambition because cream will always float to the top. Congratulations on the vision of the South Australia club becoming a reality.
Jane Charleton
Janeyjimjams SCWT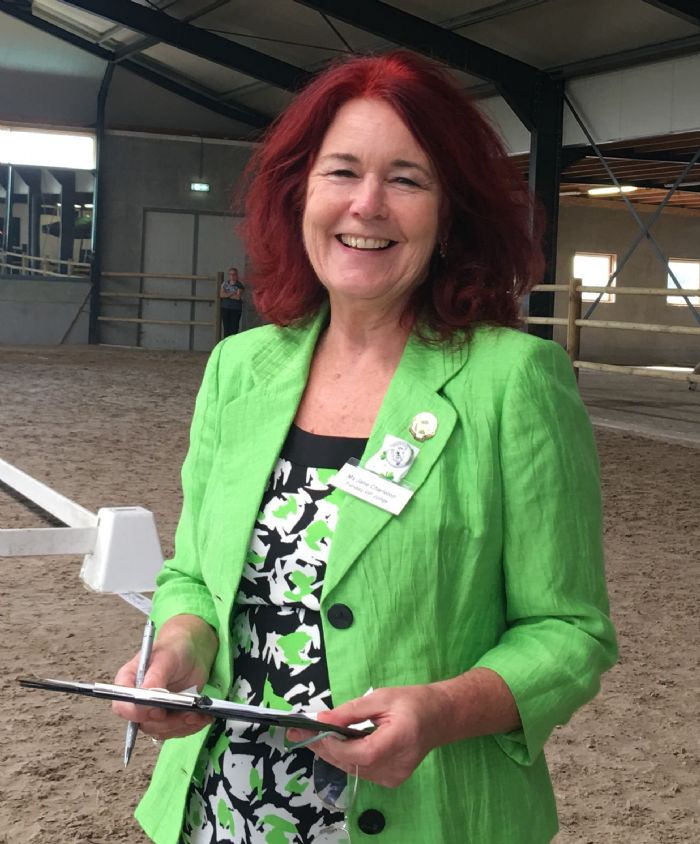 ​Jane Charleton.
Contact Details